The War On Drugs Part 2 Is Coming…
Since November 8, 2016, our nation has been on an emotional roller coaster. Whether democrat or republican, black or white, we have all been glued…
Since November 8, 2016, our nation has been on an emotional roller coaster. Whether democrat or republican, black or white, we have all been glued to media and news outlets watching what happens next as Donald Trump cozies into his new role as President of the United States. Voter fraud, health care, Russia . . . the headlines have been endless as we've watched Trump and his team attempt to haphazardly run the country. Most recently, Attorney General Jeff Sessions has taken his stance on crime asking his US Attorneys (federal prosecutors) to seek stricter sentences during the course of prosecution.
In a publicly released memo to his United States Attorneys, United States Attorney General Jeff Sessions says that "charging and sentencing recommendations are crucial responsibilities for any federal prosecutor." Ironically, Sessions' directives to his attorneys seem to only critically impact drug crimes. In his memo Sessions also says, "We have too much of a tolerance for drug use . . . We need to say, as Nancy Reagan said, 'Just say no.' There's no excuse for this, it's not recreational. Lives are at stake, and we're not going to worry about being fashionable." I'm not sure how worried people are about drugs being "fashionable", but for whatever his reasoning may be, Attorney General Sessions has felt the need to "revamp" the aimless War on Drugs. Not only has Attorney General Sessions' memo reawakened the government's witch hunt otherwise known as the War on Drugs, it has done that by overturning a 2013 memo sent out by former United States Attorney General Eric Holder in which he asked his US Attorneys to use their discretion when filing criminal charges, especially low level drug offenses and other offenses that require mandatory minimum sentences.
Sessions' new memo asks that US Attorneys seek approval from a supervisor should they not want to pursue the most serious charge in an indictment against a defendant, essentially the exact opposite of what Attorney General Holder asked. In 2013, Attorney General Holder said that harsh punishments were hurting the country as overcrowded prisons costs tax payers money, additionally Holder has publicly said that "[W]idespread incarceration at the federal, state, and local level is both ineffective and unsustainable." Now in 2017, Sessions has said that there is ". . . strong evidence that aggressive prosecutions of federal laws can be effective in combating crime." That much change in four years? THAT escalated quickly.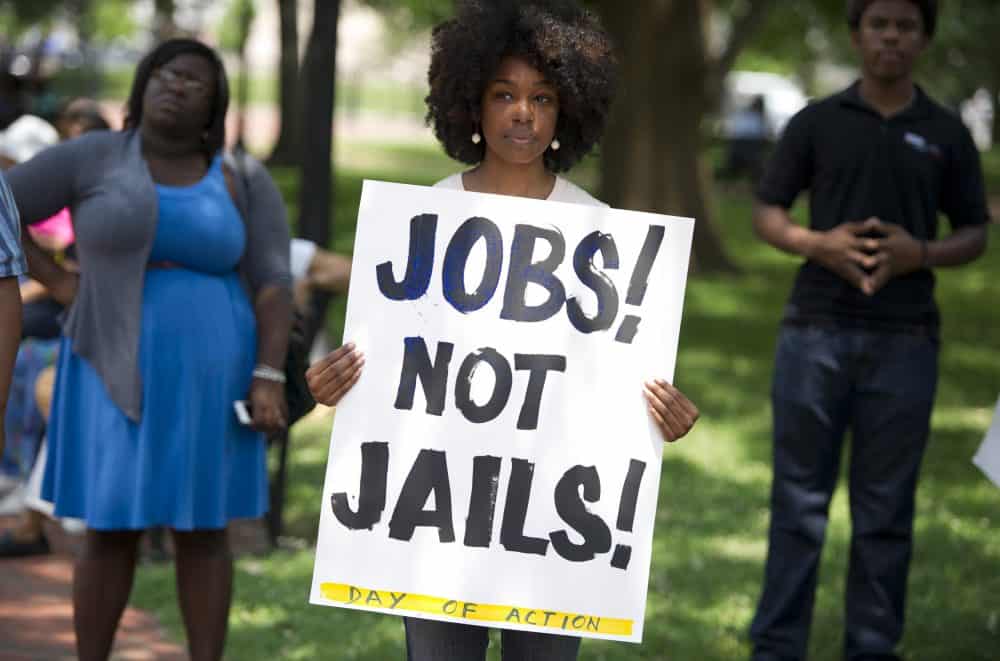 It is no surprise that Sessions has brought back America's War on Drugs. If you do a little research into the legal career of Attorney General Sessions, you will see that in the 80s and 90s he was a federal prosecutor in Alabama, specifically from 1981 to 1993 he was the United States Attorney for the Southern District of Alabama. In 1994, he was elected as Alabama's 44th Attorney General. Sessions was elected to the United States Senate in 1996 where he served until he was ultimately named the United States Attorney General by Donald Trump. While employed as the US Attorney for the Southern District of Alabama, it was said that 40 percent of Sessions' convictions stemmed from drug crimes—double that of other US Attorneys in Alabama. There's no mystery in who is most affected by drug crimes, and more specifically the sentencing phase of drug crimes. Born and raised in Selma, AL, I guess you could say that Sessions is staying true to his roots.
There has been obvious backlash from Sessions' new memo on sentencing reform, but perhaps the most notable persons to speak up against Sessions' new bright idea are the men and women who have previously served as United States Attorneys. For example, former US Attorney Tim Purdon of North Dakota has said that Sessions is " . . . taking a step backwards . . . [American] people are looking for a solution that doesn't build the prison population."  Currently, there are a little over 2 million people incarcerated in America, the highest of any country in the world, and with Sessions' new memo calling for harsher punishment, that number will continue to rise. Sentencing reform was an issue that both the Democratic and Republican parties were interested in solving during Obama's tenure; however, now with Sessions' new stance on federal prosecutions, it is not clear what is to be achieved.
By: Ranissa Dycus 
---
Disclaimer: The views, opinions and positions expressed by the authors and those providing comments, opinions on this website are theirs alone, and do not necessarily reflect the views, opinions or positions of M-Lifestyle and their affiliates. M-Lifestyle does not claim ownership of any images used, unless otherwise specified.